Posted on December 30, 2018 in Books, Food, Knitting & Crafting
Books and Reading
My goal for 2018 was to read 32 books. 2017 was not a good reading year, but 2018 was much better. As of this writing, I read 45 books!
The following are books that I dumped:
Georgette Heyer mysteries – I read the one that I owned then I tried to read one more from the library, but gave up. I enjoyed Heyer's Regency romances, but her mysteries were rather flat.
The Queen's Fool by Philippa Gregory – I was already prepared to dump this, but I read the first prologue and some of the first chapter. I did not like it and skimming through a coupe of chapters.
Joy on Demand by Chade-Meng Tan – A book on meditation that I started and was then put on hold for months. I gave up and realized it didn't grab me.
2019 Books and Reading Goals
Read 42 books for 2019 – This was my old standard goal of 42 books. I think 50 would be pushing my luck. I want to go back to the old days of my youth when I did read 50+ books in a year, but I don't think there are gurantees of it.
Read more cookbooks – So many cookbooks, so little time.
Read remaining 2018 New Yorker magazines – I received a promo subscription in 2017. I only have about five to read.
Knitting
For 2018, I wanted to knit six projects. I finished three and am currently still work on my fourth. I am satisfied since my current project is a light sweater.
2019 Knitting Goals
Finish three projects in 2019 including my current sweater
Continue to not buy yarn – With the exception of travel (and even on my last few trips), I have not bought yarn in a couple years.
Food
This year, I finally made kimchi. I continue to bake bread but always using the same recipe since sourdough is finnicky. I want to learn more recipes, but the most important is to keep baking bread.
Some ideas for 2019:
Make stollen next Christmas
Find another reliable sourdough bread recipe that works for my starter and me
Cook and Bake from my cookbooks
Other Goals
I have many other small goals. I am continuing to work on writing more, meditation, and fitness. I have planned and booked a few races in the new year.
Posted on December 21, 2018 in Books
This is a late review that has been hanging over me a month. I read all volumes of this manga series in October and November, but I wanted to review the work as a whole.
I consider Hayao Miyazaki a genius and one of my favourite artists and film makers ever. The Ghibli films are special to me and his work does move me. This series is definitely one of his best works.
This series has a lot on humanity and it covers so many facets of life. It's beautiful. I found it emotional and so detailed to read through. The character of Nausicaa is incredible. I wish this series would be turned into a live action or a mini series. That won't ever happen, but this to me is better than anything HBO or the cable networks put out to adapt.
This work is more grim than some of Miyazaki's films, but it does have moments of hope. It has moments of whimsy, magic, death, innocence, and honesty. As usual, there are many characters and amazing moments.
I love this work. It is now one of my favourite graphic literary works. I do wonder if I should buy it for the ages.
Read October to November 2018.
Posted on November 1, 2018 in Books
Remember in the last review how I mentioned women in Greek mythology tended to be mistreated or abused? This book has a lot of that.
Circe is a goddess. She is the daughter of a Titan and a nymph. She has been born with a mortal voice but even as an immortal, she is mistreated. This novel is well written especially in its in depth look at Circe's character. I am impressed with Miller's style and research. It does not surprise me that it takes her years to write each novel.
I find this book harder to read than Song of Achilles though because Circe is a lonely characte and there are many unpleasant characters throughout the book. Her whole family is terrible and there are many spiteful immortals and mortals. Most of the book is sad and depressing actually. As with any book based on Greek myths, there are many deaths, monsters, and tragedies. This one has woven more Greek myths that were not in the Illiad or the Odyssey so it did feel almost like a Who's Who? of Greek myths.
After all of hardships that Circe and the reader go through together, there is a happy ending. It is sweet and features characters I did like from the Odyssey.
With both of these novels, I definitely consider myself a fan of Miller and I look forward to her future books.
Read October 21-22, 2018.
Posted on October 23, 2018 in Books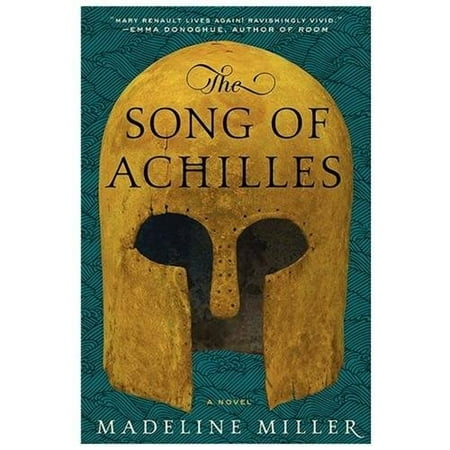 This is a long overdue read. I've had this in my TBR pile for a few years after hearing the raves.
My interest in Greek mythology and Greek stories is an old one. I remember reading many of the myths when I was around nine. As a kid, I had a big interest in mythology especially those with the Greeks. I knew the stories of the heroes and the gods well. I read the Illiad and the Odyssey as a young teenager but my interested waned. There were other books and other interests. I had become wary of the capricious characters of the gods in these stories. The heroes were often all men and I noticed how the women were often mistreated, tricked, or severely underdeveloped while the men were venerated. In recent years, I have been less interested in reading about novels inspired by the Greek myths. Ultimately this is why I decided not to read the Percy Jackson series even though it would have been something I would have craved as a kid.
Having said that, I had a feeling I would enjoy Miller's writing. The reviews about the book were undeniable and her background as an academic in Ancient Greek made it easier as well.
I enjoyed the novel. I found it easy to read. I like the shorter sentences and there is a simplicity and almost minimalism to the prose. Miller does describe things deftly. I have never been to Greece, but the style of the novel is reminiscent of Homer and he other Ancient Greek authors. However, it's not as impersonal. She has given a viable voice to Patroclus. She also has made me sympathetic to Achilles. In the Illiad, Achilles is seen as proud but without much other personality except when he goes on a killing spree to avenge Patroclus.
The pacing is actually more character oriented. The war does not even start until more than halfway through the novel. Half the book is dedicated to the childhood and early relationship of Patroclus and Achilles. I did not feel bored because I liked the sort of lazy and peaceful feeling of the earlier portion of the book. It was also sweet.
I did like that the Gods and Achilles's mother is a character in this novel. I do not want realism with my Greek myth retellings. The gods and goddesses in the stories are not given much character development or motivation either. While Thetis does act like an ambitious and single minded mortal, the book does emphasize that she loves Achilles in her own obsessive way. I liked the cameos from the other gods as well. I actually wished for more, but I liked Miller's restraint in using them as well.
An enjoyable read. Now moving onto Miller's new book Circe.
Read October 20-21, 2018.
Posted on September 27, 2018 in Books
Of course, I had to read the sequels after I watched the movie. I read them both over the course of 24 hours without power. I read P. S. I love you mostly with a book lamp in the dark.
The only reason I read the sequels was for the relationship between Lara Jean and Peter. That is the stuff of teenage dreams. The second novel had yet another love triangle. There were a lot of cheesey moments including the use of a feisty grandmother character who had a handsome grandson (called that grandson right away). I only cared about the family moments and the Peter ones. Everything else was just ok.
The last book in the trilogy felt much longer than the first two. Han dedicated the book to her fans and the book lacked a real plot. It meandered a lot. If I didn't like Lara Jean and Peter so much, I would have stopped at some point. I relate to Lara Jean and we have similar hobbies, but even in this novel, I felt my patience was growing short with her and the author. The conclusion of the novel is just there. I am glad that Han wrote a third book mostly with Peter and Lara Jean stable; however, the last book felt rudderless.
I do hope they make the movies in the sequel if only to see the actors excellent chemistry, but they could really merge the last two books. The third book has no major plot so they can't make a stand alone movie with it.
Read Sept 21 and Sept 22, 2018 respectively.
Posted on September 24, 2018 in Books, Movies
I wanted to read this book because of the buzz the Netflix movie. I wanted to wait until after I've read the book to see the movie.
It took me a few chapters to get comfortable because the book is actually a bit longer than some young adult books. There's a lot of character moments. The more that I read about Lara Jean, the more I could relate to her or rather how I was when I was her age.
This book did give me the good feelings of being a teenager again. It helps that Lara Jean and I are both East Asian. Like Crazy Rich Asians and The Hate U Give, I wish I had more diverse novels like this growing up. I didn't have books the reflected my experiences. I like that Lara Jean was quiet and dutiful, but also dreamy and into fashion and food.
The novel was sweet. It made me laugh. There was a lot of nice moments with the characters. There was even a love triangle that I did not mind. The character beats were just right.
About two thirds of the way into the book, I knew I had to read the sequel. The ending is a cliffhanger. However, I am not going to wait to watch the film.
Read Sept 20-21, 2018
To All the Boys I've Loved Before (2018)
With the book so fresh in my mind, I compared them a lot. I didn't think Peter was dreamy enough at the beginning, but he won me over. The movie was sweet. It worked because I think the casting did well especially for the Coveys. I appreciated John Corbett as the good (and hot) dad and they even added more character moments between
This movie would have been a mini obsession for me in high school. I liked what they added. Very cute movie and I hope they do make a sequel.
Watched Sept 21, 2018.
Posted on September 22, 2018 in Books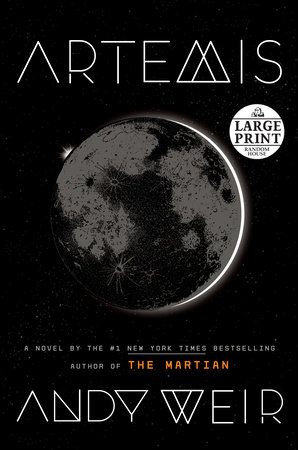 I liked The Martian well enough to try this novel. Like The Martian, this felt more plot driven than character driven even though the protagonist gets more development.
I was divided between how I would rate this book overall. While the world building, plot, and the cast of the characters were good at times, I was also underwhelmed. I am still skeptical of Weir's ability to develop good characters. Jazz is different and interesting, but there were moments where it did feel like a man was trying to write an edgy woman. The dialogue could be hit or miss.
I do think this will make a decent film because of the plot.
Started reading Sept 9-10, 2018. Returned it to the library, forgot about it then finished Sept 18-19 on Kindle.
Posted on September 20, 2018 in Books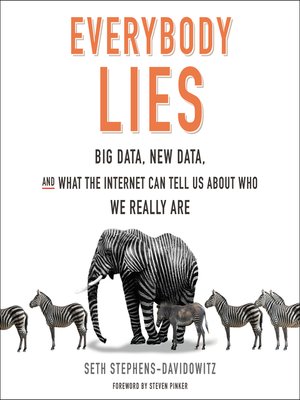 This is a book about big data specifically the big data gleaned from services such as Google and Facebook. It has a look about how big data from these sites can reveal people's true behaviour.
This book took awhile to get comfortable. The author's chapters were a bit disorganized. It lacked cohesion because each chapter was more focused on data themes and ideas and not on any specific topic. One chapter is "Is Freud right?" and it has a few facts on people's sexual desires and phallic objects. The next chapter "Data Reimagined" has tidbits on the flu, unemployment rate, Google, and horse racing. Once you got use to this jumping around, there were some interesting insights on how this data can be used in social science. I also got use to the author's wry and tongue-in-cheek tone.
I listen to a lot of economics podcasts and read books by economists. If only I was this interested in economic ten years ago when I was actually in uni. I do think there some are interesting and insightful information when I read these books. However, I need to be more careful since I seem to request a lot of these books, but they aren't always as informative or good as reviews lead me to believe. I have no regrets about picking up this book. It was a quick read and does show an aspect of human behaviour not explicitly studied in traditional academic social sciences. I like the ides in it and if the topics were more focussed, I would read another book by the same economist.
Read Sept 13-19, 2018.
Posted on August 25, 2018 in Books
This is a Pulitzer prize winning novel. I did not know what it was about when I started to read it. It's one day in the life of an older couple Ira and Maggie Moran.
The characters in this novel felt real. Maggie felt uncomfortably real. She had all this weird peculiarities to her which made her so human. I cringed when reading her thoughts and actions, but it didn't seem unrealistic to me that this is a kind of woman that existed in the world. I couldn't relate to her but I did feel some sympathy. Ira was more similar to me, but his character is not explored in as much depth. These characters felt real and it's a testamount to Tyler's characterizations and dialogue. However, I do not think I pick up another book of hers anytime soon. The pace of the plot was slow and it was too cringe-worthy for me.
While it was not bleak, it was not exactly feel good novel either. I do not need a chirpy novel all the time, but it was a bit draining to read Maggie's interfering plots. I definitely do not regret reading this book. I feel it's important to read about characters who are not like you. Tyler does it well. I liked the writing but I didn't love it either prose wise.
Read August 18, 2018.
Posted on August 23, 2018 in Books
I had not read a book in over a month. When I haven't read any book after 3 weeks, I get very angsty. It's not like I don't have books around, but this one came at the right time.
This a very enjoyable little graphic novel about a woman whose boyfriend is a grizzly bear. It fantastical realism and silliness. The woman is relatable, but the whimsy of this novel makes it a nice little read. Funnily enough, this is not the first time I've read a book where a woman has a relationship with a bear. This graphic novel is a lot more wholesome about it.
Read August 14-15, 2018
Posted on July 14, 2018 in Books
The last book in this trilogy and I am sad! I have had such good time reading these books. The last two have been very addictive.
I devoured this book in two sittings. I do think the author has issues with dragging the middle parts and concentrating on less interesting or underdeveloped characters like Kitty. She was slightly more developed this novel, but it feels like the reader had to be prodded to like her. The other bad thing is that there is not enough Rachel in this book. She is missing from most of the action in this book which is a shame. We do get to understand Nick better at least.
I really liked the back story with Ah Ma and the more family inheritance drama. It was good soapy fun. Again the Capital Without Borders book came in handy as I knew and understand all the intricacies about trusts, foundations, and inheritances.
I really hope Kwan writes another novel soon. He may not be a perfect writer but he is one of the most fun I've encountered in awhile.
Read July 9-10, 2018.
Posted on July 12, 2018 in Books
This was fun. This is the Crazy Rich Asians sequel and another follows this one. I am looking forward to it because I think the author has found that groove. This second instalment in the series is better written than the first. The author changed up some of the format and added more characters. The pace moved along well in the first half. There is still a lot food, Chinese language, and rich people jargon. I continue to like Rachel, Astrid, Nick, and Charlie. Eleanor has developed as well and I like a couple of the new characters.
Pacing is a bit better but part 2 dragged a little bit while they were in China and Paris. It was very excessive, but I guess this book is all about the ostentatious wealthy. I did find Astrid's plot frustrating as well but at least it gets resolved much more by the end. The one subplot that I don't like is the Kitty Pong one. I understand that she represents a different kind of woman than Rachel and Astrid, but she is far more underdeveloped. I have no real interest to seeing her life in Rich Society.
These are minor quibbles. I am having fun with these books. They remind me when I first started reading Sophie Kinsella's novels more than a dozen years ago. Easy, frothy, and entertaining fiction where I don't have to think too much. I have been reading more non-fiction lately so I am glad to have found this series. Furthermore, I love the trend of reading mainstream books with Asians who grew up in the West. It use to be a lot harder to find these kind of novels for me, but they are much more popular now.
I would caution against reading this in ebook or at least in my very old Kindle. The series uses a lot of footnotes which means being redirected everytime you see them. I started this as an ebook as the novel did not come from the library yet. I made it through Part 1, but returned to Capital Without Borders and waited for the novels to be checked out before I could continue.
Read July 4-8, 2018